LED Controls stocks a wide range of factory automation products, from some of the world's leading manufacturers. One of the most well-known names in the industry is ABB, a Swedish-Swiss company that dates back to 1883, and has since grown to be a global name in innovation.
But how did ABB get to where they are today?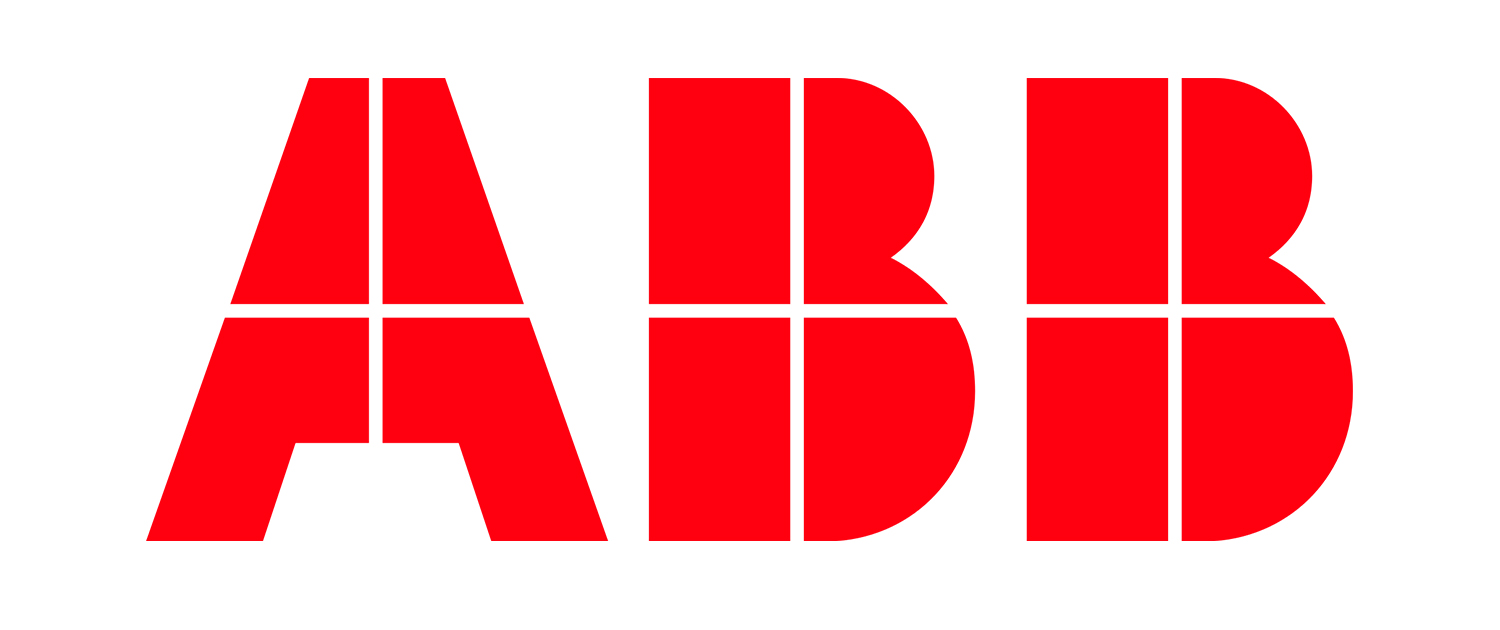 History of ABB
The ABB we know today didn't appear until 1988, but the history of the company goes all the way back to 1883. This was the year that Ludvig Fredholm established Elektriska Aktiebolaget in Stockholm, who specialised in the manufacture of electrical lighting and generators. Over the next decade, engineer Jonas Wenstrom invented the three-phase system for generators, transformers and motors, before Elektriska Aktiebolaget merged with Wenstroms & Granstroms Elektriska Kraftbolag in 1890. The new company was known as Allmanna Svenska Elektriska Aktiebolaget, or ASEA for short.
Following the invention from Jonas Wenstrom in 1889, ASEA set about building the creation, with Sweden's first three-phase transmission system being built by the newly merged company in 1893. The innovation didn't stop there, with ASEA continuing to create groundbreaking designs throughout the 20th century. Their work included the supply of locomotives and power converters for Stockholm's new railway system that reached to Gothenburg, and the design and installation of the first 400kV AC cable to connect an underground power station to the Swedish grid.
Other world firsts for ASEA included the world's first production of synthetic diamonds in 1953, and the first HVDC transmission line installation in 1954, as well as the building of Sweden's first ever nuclear power plant in 1972, and the launch of one of the first industrial robots in 1978. By 1986, the growth of ASEA had been huge. Nearly 100 years after the 1890 merger to become ASEA, the company now employed over 71,000 people with revenues of over $6.8 billion.
Before moving forward to the origins of ABB, let's move back to the late 19th century again. While ASEA was starting to develop as a company, over in Baden, Switzerland were Charles E. L. Brown and Walter Boveri, who established Brown, Boveri & Cie in 1891. BBC became the first company in Switzerland to transmit high-voltage power, and went on to later supply Europe's first large-scale combined heat and power plant in 1983.
With a focus on the production of power, BBC went through the 20th century, producing innovative new products. In 1901, they built Europe's first steam turbine, following up with the first combustion gas turbine for generating electricity in 1939. 1994 saw BBC produce the first high-speed locomotive, while the company carried out the first data transmission at carrier frequency in 1953. In 1965, BBC built the first ever 110kV gas-insulated switchgear, also building the first gearless cement drive in the world in 1969, and the world's most powerful transformer (1300MVA) in 1971. By 1986, BBC was employing over 97,000 people and generating more than $8.5 billion in revenue.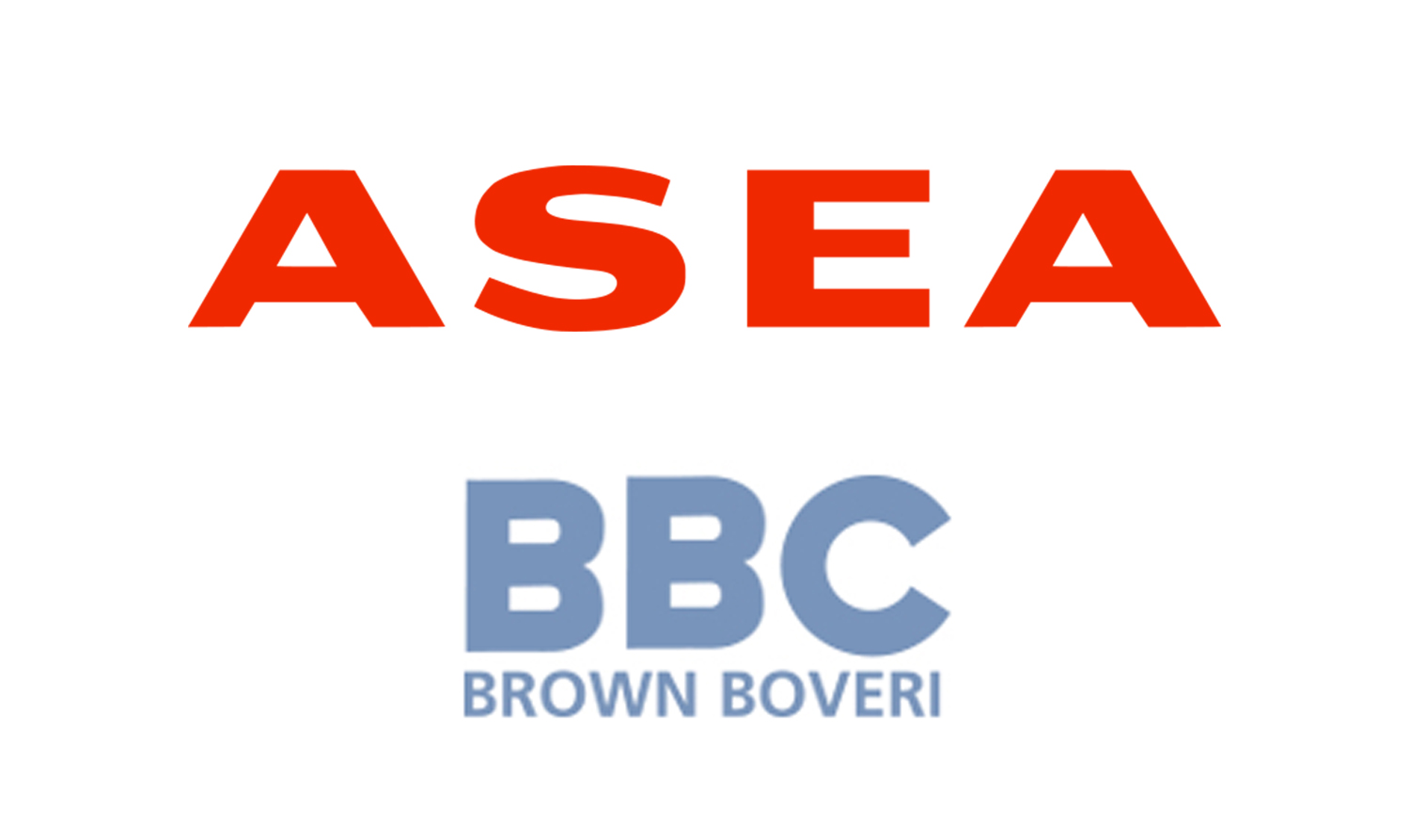 In 1988, Swedish company ASEA and Swiss company BBC merged to form ASEA Brown Boveri, known as ABB.  With two corporation's worth of innovation behind them, combining over 200 years' worth of experience, ABB set about revolutionising the industry with their new group, based in Zurich headquarters with over 160,000 employees and $17 billion in revenue.
Finishing off the 20th century and moving into the 21st, ABB continued to make groundbreaking achievements, including the following highlights:
In 1998, ABB created a picking and packing delta robot named the FlexPicker.
The world's first commercial high-voltage shore-to-ship electric power was delivered by ABB in 2000.
In 2002, ABB linked the AC networks of South Australia and Victoria with the world's longest underground transmission.
ABB delivered electricity through a 70km DC link to a North Sea gas platform in 2005.
The power networks of Norway and the Netherlands were linked in 2008, with the world's longest submarine HVDC cable (580km)
In 2012, ABB designed and built a hybrid DC breaker suitable for the creation of large inter-regional DC grids.
The development and evolution of ABB as a company was also boosted by a number of acquisitions over the years. The first notable one came in 1990, when the metering and control division of Westinghouse was purchased, along with the US power supply system creator Combustion Engineering, and International Combustion Ltd in the remainder of the 90s.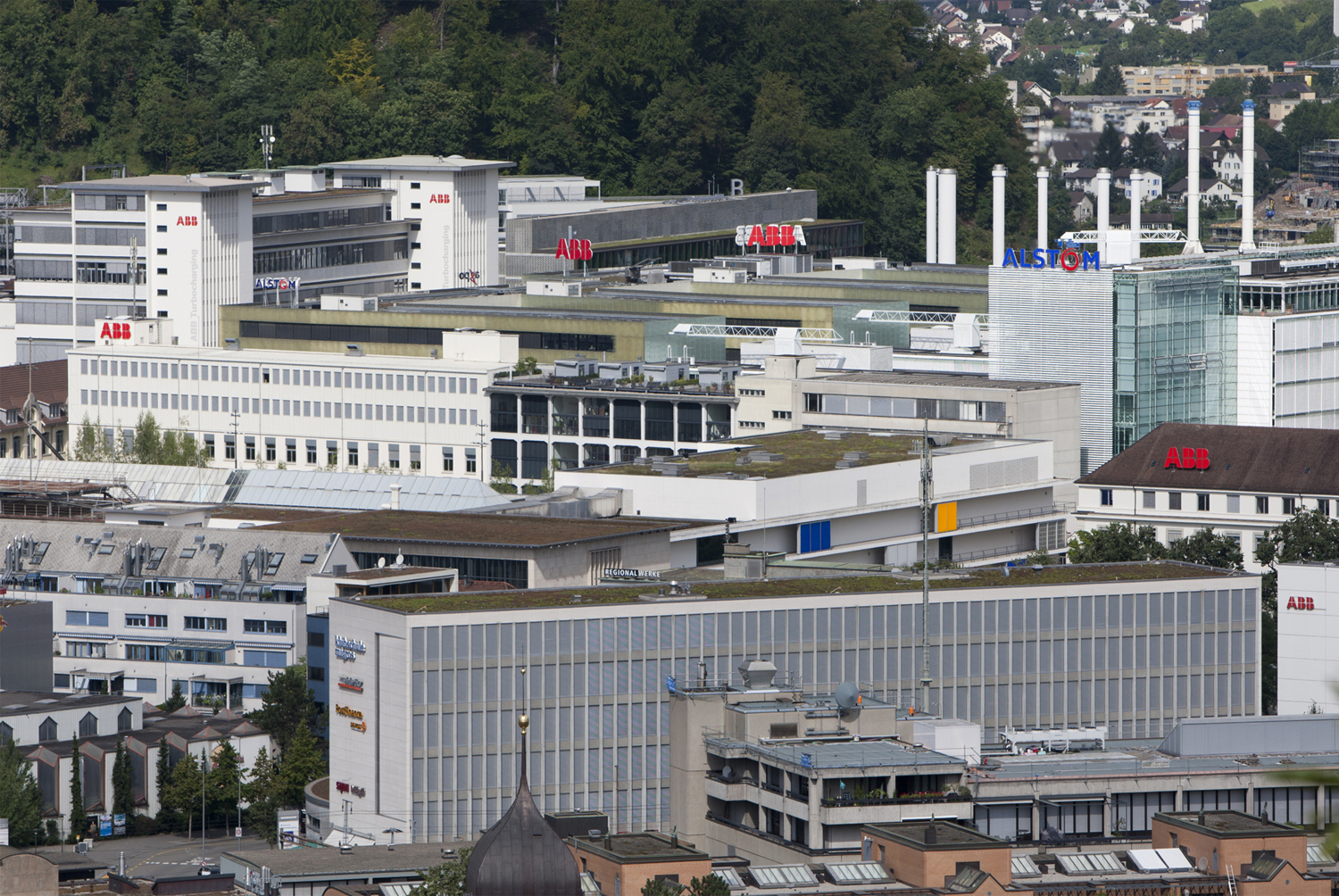 In 2008, ABB expanded its already existing presence in the oil and gas industries of western Canada by acquiring Ber-Mac Electrical and Instrumentation, while in 2010 it spent over $1 billion to acquire software company Ventyx from Vista Equity Partners. The software sector of ABB continued to grow in 2011, when ABB purchased Australian Mincom Limited, merging with Ventyx and becoming ABB's Enterprise Software Product Group.
Other key acquisitions include:
Baldor Electric USA, $4.2 billion, 2011
Thomas & Betts, $3.9 billion, 2012
Power-One, $1 billion, 2013 (Making ABB the leading global manufacturer of solar inverters)
GE Industrial Solutions, $2.6 billion, 2017
The Divisions of ABB
Today, ABB is split into four global divisions, focusing on specific industries.
The Electrification Products division produces a full range of technologies for the chain of electrical value, spanning from substations to the point of consumption. ABB has a focus on enabling safe, reliable power flow.
One of the product ranges in the division is that of Medium Voltage Products, which manufactures modular systems, switchgear, distribution automation & protection and more.
Another range is Low Voltage Products & Systems, which offers electrical installation components, electrical distribution products, automation, control and protection, and building technologies.
Solar Inverters are also manufactured by the division, including string & central inverters, turnkey stations, monitoring & communication apparatus, legacy inverters, energy storage solutions and microgrid solutions.
The UPS & Power Conditioning range included UPS systems, power & voltage conditioners, static switches, power distribution, and DC chargers.
Finally, the Electrification Products Division works in the field of electric vehicle charging infrastructure, looking to the future of electric vehicles.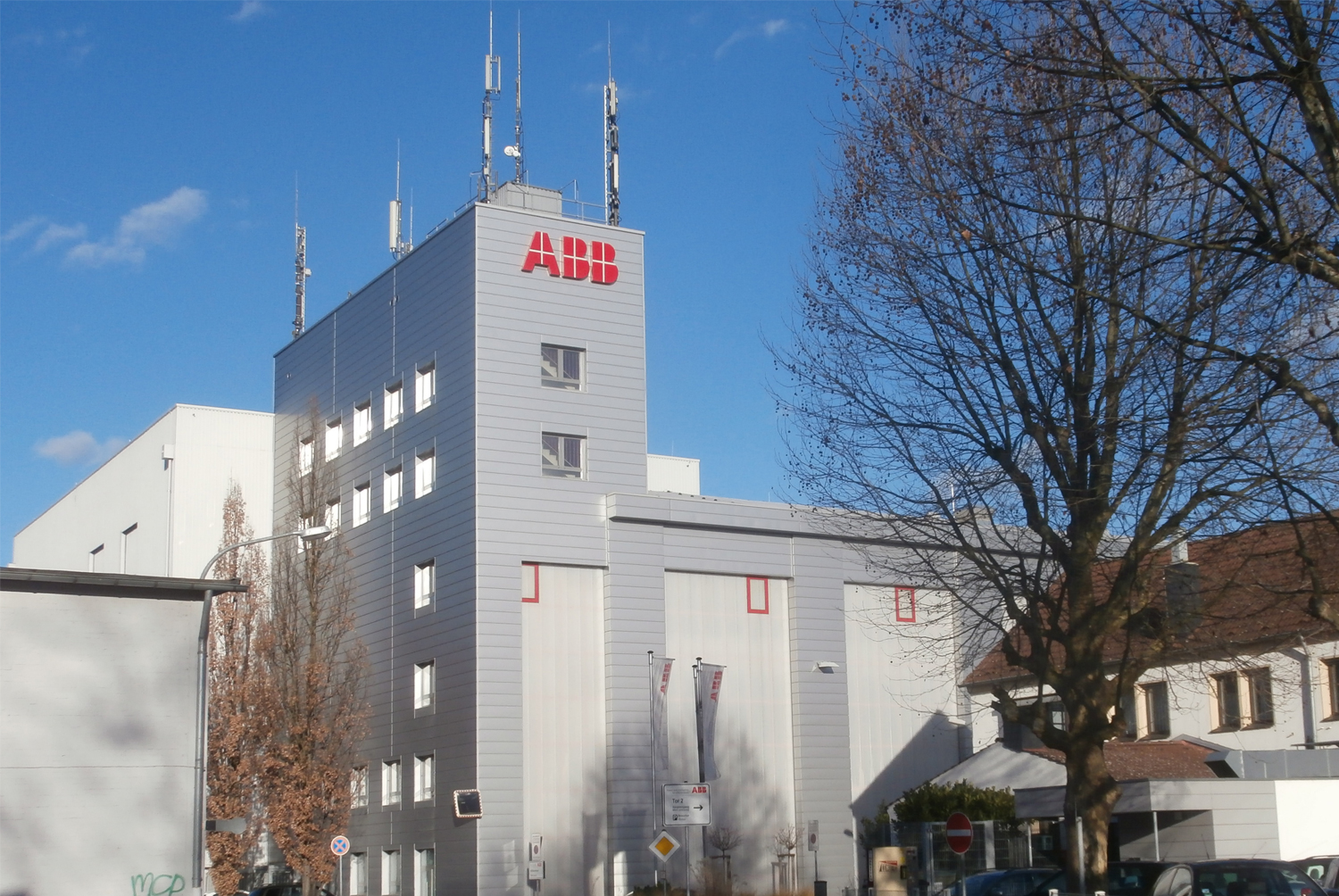 The Robotics & Motion division of ABB manufactures a range of drives, including low & medium voltage AC, DC and connectivity.
The division also produces Motors & Generators, with the range including high voltage induction motors, IEC low voltage motors, NEMA low voltage AC motors, mechanical power transmission, IEC DC motors, synchronous condensers & motors, and traction motors & generators.
Finally, the innovate ABB Robotics sector has created groundbreaking industrial robots, controllers, application equipment and accessories.
The Industrial Automation division creates distributed control systems, measurement & analytics instruments, turbocharging technology and programmable logic controllers, designed to optimise the productivity of industrial processes.
It also offers a range of solutions for various industries, including power generation, oil & gas, marine, pulp & paper, mining, metals, aluminium, and cement.
ABB's Power Grids divison packs a huge portfolio of products, including semiconductors, substations, substation automation protection & control, transformers, communication networks, high voltage products, HVDC, and microgrid solutions.
ABB Today
Today, after more than 130 years in operation, ABB is active in over 100 countries, and has over 136,000 employees.
The CEO of ABB is currently Ulrich Spiesshofer, a citizen of Switzerland and Germany who has worked with the global group since 2005. The chairman of the ABB board of directors is Peter R. Voser from Switzerland, who has held his role since 2015.
Whilst continuing to develop as a global corporation, producing innovative, ground breaking products, ABB works with a focus on the environment.
As part of this, ABB has financially backed the experimental Solar Impulse project, developing a solar powered aircraft. A statement on ABB's website says:
"ABB and Solar Impulse have a shared belief: that it is possible to grow the global economy without using up the world's resources and polluting our atmosphere. By using the most up-to-date technologies on the market today, we could dramatically reduce global energy consumption, cut emissions and improve quality of life for all.
What Solar Impulse is achieving in the air, ABB is doing on the ground, whether it's proving that renewables can be part of a reliable, stable off-grid electricity supply, driving internet-enabled optimization and leading the way in sustainable transport solutions."
ABB at LED Controls
LED Controls stocks some of ABB's high quality factory automation products – specifically variable speed drives and programmable logic controllers. Browse the full ABB range now at LED Controls.