For over 50 years, Danfoss has been a leader in innovation, passion and experimentation in engineering, always standing at the forefront of technological developments. It is now one of the largest, most trusted companies in the world serving customers in over 100 countries and employing 28,000 people worldwide.
An introduction to Danfoss
Established by entrepreneur Mads Clausen over 50 years ago, Danfoss was the first company to mass produce AC drives. Today it is a global producer of engineering components and solutions, including products and services for cooling food, air conditioning units, heading, electric motor control and powering mobile machinery.  
Uncompromising in quality and expertise, the company has always been a leader in digital solutions and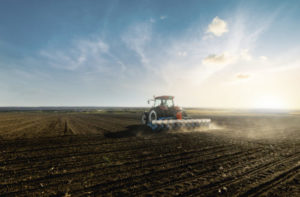 technology transformations that enable its customers to thrive in a constantly changing world. Danfoss strives for the best possible solutions without compromise whilst producing high-quality, expertly designed products and services that maximise processes and minimise environmental impact.   
Over the years their innovations have included the thermostatic expansion valve, the world's first radiator thermostat, mass production of frequency converters and more recently the use of telematics for precision farming to help farmers grow and harvest food more efficiently In 2012 Danfoss became the first to integrate variable speed technology in commercial air conditioning creating Danfoss Link smart heating. Always changing and adapting to the world of technology it's easy to see why Danfoss remain leaders in innovation and design worldwide. 
LED Controls has worked closely with Danfoss UK for many years. Having attained Advanced Partner status, we supply an extensive range of Danfoss variable speed drives, industry liquid and air cooled drives. 
The History of Danfoss
Danfoss was founded by Mads Clausen in his parents' farmhouse in Nordborg, Denmark in 1933. Family owned, the value of family remains at the heart of the business today.  
Established during the severe economic downturn of the Great Depression, Mads saw an opportunity to develop and produce his own high quality valves. Refrigerators for home and domestic use had recently gone into mass production, however America was the only country producing refrigerator valves at that time. The refrigeration automatic valve soon became a cornerstone of the Danfoss product range and is still sold around the world today.  
The company became and established their first partnership with distributor Itho-Schiedam in the Netherlands. By 1939 they employed 26 people.  
In 1941 exports exceeded 30% and the company was renamed Danfoss. Innovations included the radiator thermostat in 1943, prototyped as one of the first in the world.  
Danfoss agents were set up in Belgium, Norway, Finland, Spain, Sweden, the Netherlands and England. The company further increased its global presence by establishing its first sales company in Argentina. 
In 1952 thermostatic radiator valves go into production. They became specialists in the production of hermetic compressors, developing and selling these from 1956. Danfoss sold 5,000 compressors in its first year of production representing 10 per cent of company sales turnover alone.
Sadly in 1966 founder Mads Clausen died of a heart attack at the age of 60. His widow Bitten Clausen, continued to lead the company as Chairman of the Board along with Andreas Jepsen as president and CEO.  
In 1968 Danfoss became the first company worldwide to mass-produce frequency converters. 
In the 1970s a test field for hydraulics is established in Nordborg and the first electron-scanning microscope is put to use.  
In 1983 Danfoss celebrated its 50th anniversary and the 1,000th employee to reach 25 years of service.  
Computer Aided Design (CAD) was introduced in Danfoss factories in the 80s reflecting a greater focus on computers. By 1986 electronics represent 10 per cent of sales.  
Danfoss' commitment to sustainability continues in the 1990's as its Danish factories achieve ISO 9001 quality certification. Danfoss signs the International Chamber of Commerce's international declaration of sustainable development. Factories are opened in Russia and China. 
In the 2000's Danfoss Fluid Controls A/S merges with Sauer Inc. to become Sauer Danfoss Inc. Production starts in India and Brazil. Danfoss joins the UN Global Compact.  
Danfoss today
In 2018 Danfoss reported an increase in sales of 5 per cent to EUR 6,098M, investing a record EUR 255m into innovation. 
With an increasing emphasis on sustainability Danfoss' now focuses on using engineering to develop innovative solutions to solve some of the world's most challenging technological problems. Primarily the growth of infrastructure, transport, energy, food supply and climate change.  
This includes vehicle electrification, using smart infrastructure and replacing diesel with electric power in cars, smaller ferries and work boats. 
Using engineering to grow, harvest and process food more efficiently. Technologies that enable precision farming can enable farmers to increase their harvests by up to 50 per cent while using less resources. Embedding IoT solutions in food processing facilities can help optimise efficiency and reduce downtime while digitisation and environmentally friendly refrigerators allow supermarkets to further minimise energy use. 
Creating more energy efficient buildings by optimising heating, ventilation and air conditioning through intelligent control systems.  
Ensuring processes used to refine raw materials into cement, steel or chemicals for roads and buildings are more sustainable by using variable speed drives to control the speed of electric motors thereby reducing energy use and using smart systems that measure and balance temperature, lubrication and pressure to ensure resource efficiency.  

The Structure of Danfoss
With a varied range of products produced and distributed by Danfoss, the group is split into a number of individual sectors. 
Drives
The AC Drives sector produces a range of VLT Drives components including low voltage drives, decentraland motion drives, gear motors, and soft starters. It also produces VACON Drives components such as low voltage drives, medium voltage drives, and decentral and motion drives and gear motors.  
Heating 
Danfoss's Heating and District Heating division produce a range of components for varied heating appliances. They manufacture ball valves and butterfly valves for district heating applications, oil burner components, climate controls, differential pressure and flow controllers, electronic controllers, domestic hot water systems and SCADA solutions, electronic thermostats, energy meters, flat stations, electric and hydronic floor heating solutions, heat pumps, water heaters, heat recovery ventilation systems, hydronic balancing and control components, ice and snow melting systems, motorised control valves, plate heat exchangers, radiator thermostats and substations. They also produce the Danfoss Link, a touchscreen that allows you to control your heating via the internet from wherever you are. 
Power Solutions 
The Power Solutions division manufactures electronic components, including microcontrollers, input-output modules, joysticks, sensors and foot pedals; orbital motors; piston pumps and motors; PVG proportional valves; steering components including hydraulic steering units, sensors, steering priority valves and steering valve blocks; and telematics solutions. 
Cooling 
The Refrigeration and Air Conditioning sector of Danfoss produces thermostatic expansion valves, solenoid valves, pressure and temperature regulating valves, electronic controls, electrically operated valves, solenoid coils, pressure switches and thermostats, ICF multifunction valves, filter driers, sight glasses, shut-off valves, regulating valves, check valves, internal heat exchangers, water regulating valves, refrigerant distributors, oil separators, strainers, safety relief valves, liquid level controls, contactors, motor starters, appliance controls, and heat exchangers. 
Compressors 
The Commercial Compressors division manufactures compressors for air conditioning, heating and refrigeration, as well as condensing units. 
Industrial Automation 
The Industrial Automation range of Danfoss products consists of pressure transmitters, solenoid valves, solenoid coils, externally operated valves, thermostatic valves, electronic pressure switches, pressure switches, differential pressure switches, temperature switches, temperature sensors, contactors and motor starters, and accessories and spare parts. 
Silicon Power Modules and Stacks sector 
There is also a Silicon Power Modules and Stacks sector, which manufactures power modules and stacks individually designed for the customer's needs, as well as a wide selection of plug-in compatible power modules. This division is based in Germany, and caters to a range of industries including consumer appliances, industrial controls, automotive, medical equipment, and renewable energy applications. 
High Pressure Pumps 
The final product area is High Pressure Pumps. This sector produces axial piston pimps for ultra-pure water applications, reverse osmosis applications, oil and gas applications and tap water applications. It also manufactures energy recovery devices, including iSave ERDs and valves for high-pressure pumps. 
Danfoss products at LED Controls
At LED Controls we pride ourselves on our reputation as a trusted distributor of electric motor controls, building automation and safety products sourced from the world's leading manufacturers at excellent prices. It is a reputation that has been earned over two decades of specialism in factory automation. 
We work with Danfoss to stock the full range of Danfoss and VACON drives including: 
 
Click here to visit our Danfoss Manufacturer product page. 
If you have any questions or queries about LED Controls' services and products, don't hesitate to get in touch with the team by emailing [email protected], calling 08450 756230, or clicking here to fill in a contact form.