Variable Speed Drives, also known as adjustable-speed drives or variable frequency drives, are a piece of factory automation equipment that regulates the speed and torque output of an electric motor. Using an integrated rectifier to convert the fixed-frequency and fixed-voltage AC power supply of an electric motor into a DC supply, a fixed sinewave is converted into a variable sinewave out, driving the motor. With the constant changing load of an induction motor, variable speed drives can quickly change the speed/torque of a motor to keep it as a constant.
According to ABB: "In many cases, motors are controlled by means of a valve that regulates the flow of fuel or a vane that controls the airflow while the speed of the motor itself remains unchanged. These and other methods, such as using two-speed motors or controlling them by switching on or off, are inefficient from an energy point of view."
Variable speed drives are designed to reduce the amount of electricity and energy consumed by a company, ensuring factories are more environmentally friendly. More than 65% of industrial electrical energy is consumed by motors, so by accurately maintaining the speed of a driven machine, VSDs can save energy, and are proven to be a more efficient solution than motors controlled by valves that regulate the flow of fuel, without changing motor speed. VSD producer ABB has estimated figures showing more than 115 million megawatt hours of electricity are saved each year by their drives in operation worldwide, also highlighting the ongoing issue that less than 10% of motors in use globally are actually equipped with VSDs.
Types of Variable Speed Drive
There are various types of variable speed drive in production, each controlled differently and offering varied functions.
Variable pitch drives:
This is a type of mechanical adjustable speed drive which adjusts the pitch diameter of a motor via pulleys.
Traction drives:
Another type of mechanical adjustable drive that transmits power through metal rollers. The said rollers are moved to change the diameters of the contact path to change the input/output speed.
Hydrostatic drives:
This type of drive features a hydraulic pump and a hydraulic motor, and is a type of hydraulic adjustable speed drive. This type of drive controls motor speed by regulating the fluid flow of the machine with a valve.
Hydrodynamic drives:
Another type of hydraulic adjustable drive, the hydrodynamic drive uses oil to transmit torque from an impeller to a rotor.
Hydroviscous drives:
This hydraulic adjustable drive uses multiple discs connected to the input shaft, pressed together to transmit torque to the output shaft through an oil film.
DC Motor Drives:
These drives control the speed of DC motor systems, using either armature voltage or field current.
Eddy current drives:
This type of drive features a fixed speed motor and an eddy current clutch, which contains a fixed speed rotor and adjustable speed rotor. This drive gives a closed loop speed regulation with varying clutch current, allowing the clutch to only transmit enough torque for desired speed operation.
Slip-controlled wound-rotor induction motor drives:
This is a type of AC drive, which controls the speed of an AC motor system. It controls speed by varying motor slip via rotor slip rings.
Continuously Variable Transmission:
Also known as CVT, continuously variable transmission refers to mechanical and hydraulic speed drives used in vehicles and farm equipment.
Variable Speed Drives Manufacturers
There is a wide range of leading factory automation specialists who produce variable speed drives.
Japanese corporation Yaskawa is the world's largest manufacturer of AC and adjustable frequency drives, and date back to 1915. Yaskawa produce industrial AC drives, HVAC drives, iQpump drives, elevator drives, medium voltage drives, and AC motors.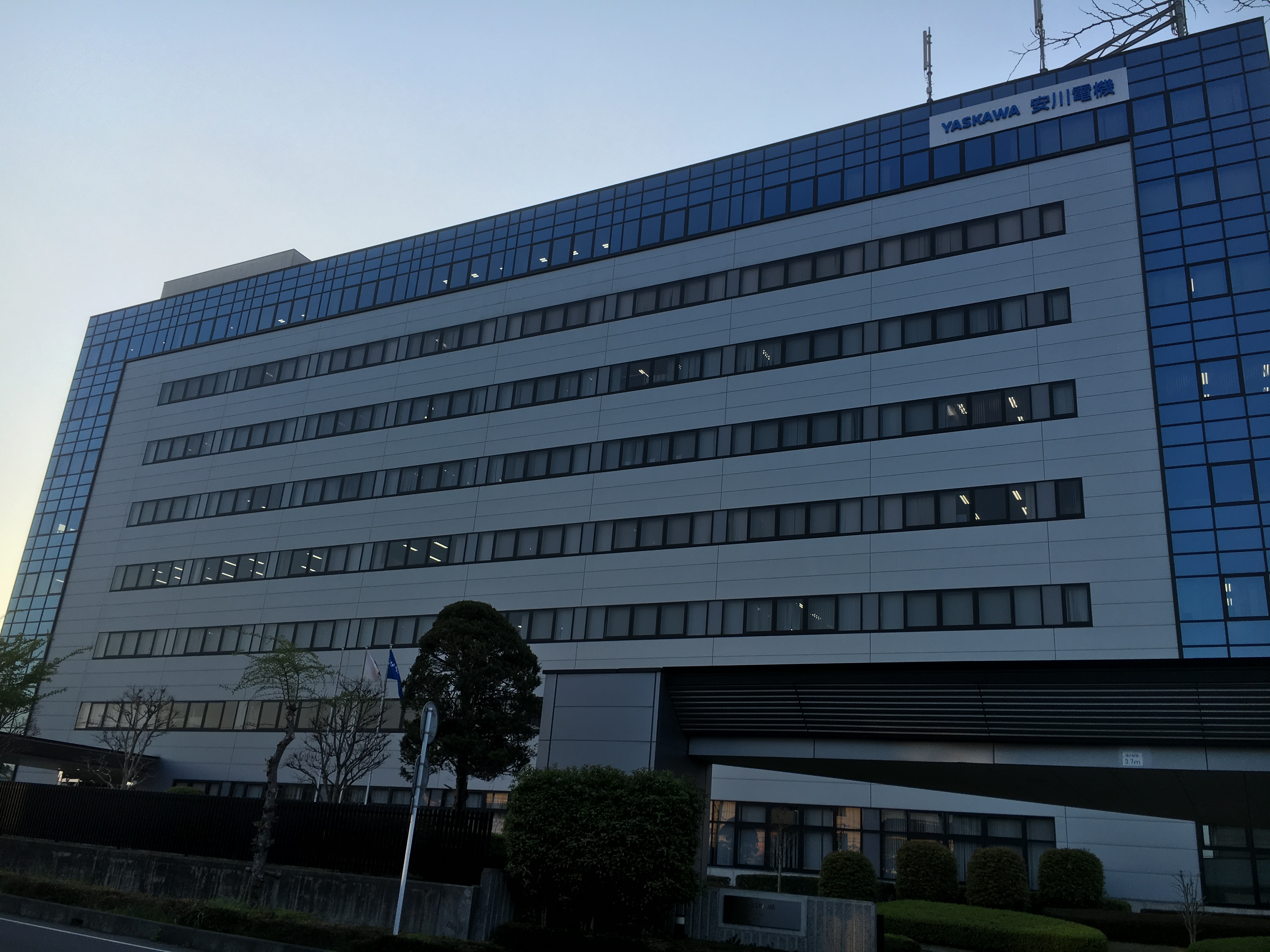 With origins in the United Kingdom, but now a global manufacturing name, IMO are producers of VSDs. IMO are known for their Jaguar Drive, a product that has improved and expanded for over 25 years, made up of single and three phase CUB and VXR series.
German company Siemens are a world leader in several fields of electronics and manufacturing, also contributing to the market of factory automation with key their key product, the G120P variable speed drive. This controls air and liquid media in HVAC systems, with figures showing that the G120Ps fan and pump control can save up to 60% of energy.
Toshiba is another household name, but away from offering residential appliances and technology, they are well known in the factory automation field. Toshiba's Motors & Drives division creates low voltage and medium voltage adjustable speed drives, as well as low and medium voltage motors.
Danish group Danfoss was founded in 1933, and now works in the fields of valve manufacturing, climate & energy, and more. Amongst the work they do, Danfoss has a portfolio of variable speed drives. Their VLT drives range can adapt to any motor technology, and fit specific application requirements. The VACON drives range boats optimum process control and energy efficiency, and is suitable for a wide selection of electric-motor-driven applications in many industries. Danfoss's range also features liquid and air cooled drives, for a power range of 0.25kW to 5.3MW.
Invertek Drives is a UK based company that solely focuses on the development and manufacturing of drives. Their range included general purpose drives, high performance AC drives, fan & pump AC drives and compact elevator AC drives, as well as single phase variable speed drives.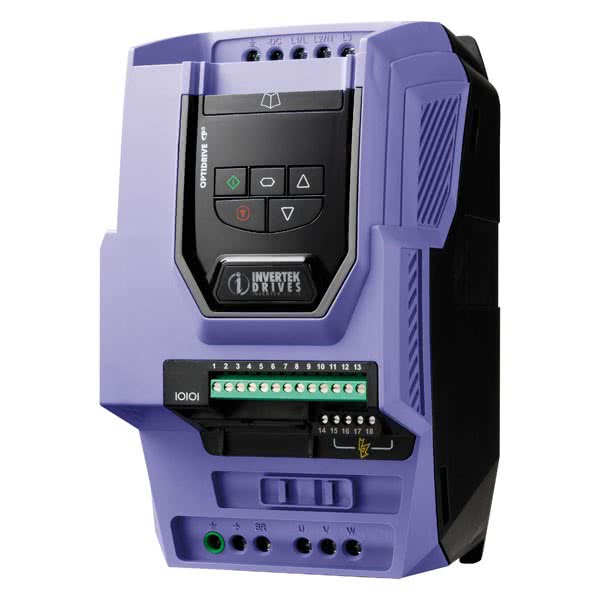 Taiwanese company Teco has produced electronics and machinery since 1956, and currently offer a range of variable speed drives. Their selection includes the A510 full vector drive, the E510 OEMs sensorless vector drive, the F510 pump and fan drive, and the L510 V/Hz drive.
Swedish-Swiss corporation ABB has origins dating back to 1883, and over the many years of operation, has become one of the world's biggest manufacturers of robotics, power, electrical equipment, and automation technology. ABB takes a stance of helping businesses save money with increased efficiency, offering drives that can help the industries of cement, chemical, food & beverage, HVAC, marine, metals, mining, oil & gas, plastics & rubber, power, and water & wastewater. The range of variable speed drives includes drives for low and medium voltage AC, and DC motors.
According to ABB, "using a drive with a 30 kilowatt (kW) motor running 5,000 hours a year to control the air flow in a ventilation system brings an annual saving of 76,500 kW hours of electricity compared with regulating the flow rate by adjusting a damper.
"The saving is 51,000 kW hours per year compared with modulating the fans on or off and 52,500 kW hours versus the use of a two-speed motor."
Overall, there's a huge range of variable speed drives, developed and manufactured by numerous worldwide providers, suited for a large variety of applications and motors. It's a proven fact that variable speed drives, also known as adjustable-speed drives and variable frequency drives, are a highly successful tool for making industrial settings more energy efficient.
LED Controls stocks a range of variable speed drives, compatible with a range of functions and operations. LED Controls stocks variable speed drives from IMO, Siemens, Toshiba, Danfoss, Invertek, TECO, and Yaskawa - browse the range here. To find out more about variable speed drives, and to see what LED Controls can do for you, get in touch with a member of our expert team by calling 08450 756230, or emailing sales@ledcontrols.co.uk. Alternatively, click here to fill in an enquiry form.